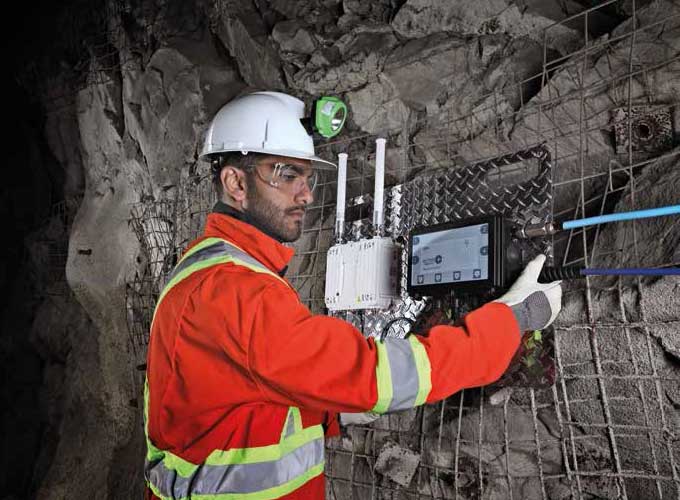 Jesse Morton, Technical Writer for the Engineering and Mining Journal, talks about how advanced networks and communications solutions are gaining acceptance incrementally as knowledge of the numerous benefits grows on this featured article for its March 2021 issue.

Maestro's first air quality station, the Vigilante AQS, was developed to capture an array of conditions in deeper mines, Maestro said. "Its objective is to monitor environmental conditions in real time for worker safety and health," said Shannon Katary, director of marketing and communications, Maestro.

"It had been so successful at being embedded in mines on many levels across the world that we realized we had to create a lower-cost version, the Zephyr AQS," she said. "It is just a slightly lower-cost version, which has about 75% of what the gold standards are for measuring, and it has led to uniting the industry on what it takes to monitor and control ventilation."

A partnership with Maestro Digital Mine positioned Matrix to offer the MaestroLink Server, Plexus PowerNet and two air quality station solutions.

Plexus PowerNet extends an existing network to the furthest working area and can support the air quality stations there. "Plexus is usually an added-on solution and integrates into mine-wide networks," said Cindy Chesney, director, global partnerships, Maestro.

"Plexus is agnostic, so it can attach and be affiliated with any underground networks," she said. "The one extreme benefit is power and data over a single coax cable."

MaestroLink Server is a software platform that allows the assimilation of the data coming in from the working areas.

Coats said the new network and communications solutions at the limestone mine quickly yielded dividends. "They started saving about an hour and a half per vehicle breakdown," he said. "That was one of the first things that they noticed."

Combined, the solutions result in increased production and safety. It is a future available to many mines, so long as they have the vision and can handle the changes, he said.
Click here for the full article on the Engineering and Mining Journal website. (Page 40).