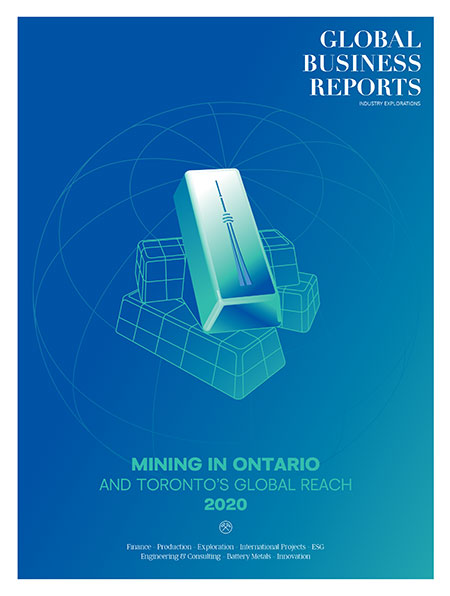 The complete publication of Mining in Ontario and Toronto's Global Reach 2020 is now on line for viewing.
Read Mike Gribbons comments on page 104 regarding what is at the top of mining companies agenda and his interview with Global Business Reports on page 109.
View PDF on the Global Business Reports website HERE.