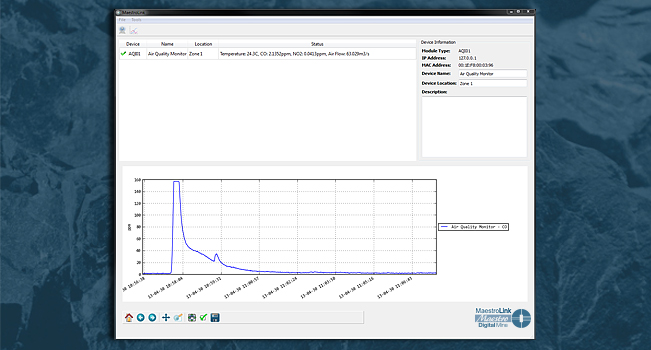 MaestroLink™ is a mine ventilation department's life saver!
MaestroLink™ allows a visual interface to Maestro's Air Quality Stations right on the ventilation team's desktop.
No more custom requirement of HMI or SCADA screen development.
No more six or twelve month waiting time.

Simply plug in Maestro Air Quality Stations into any network switch and allow MaestroLink™ to scan the network and self populate the equipment.
Within moments, you will have live information on your desktop.

MaestroLink™ also provides and stores historical information so you can easily go back in time to access ventilation events.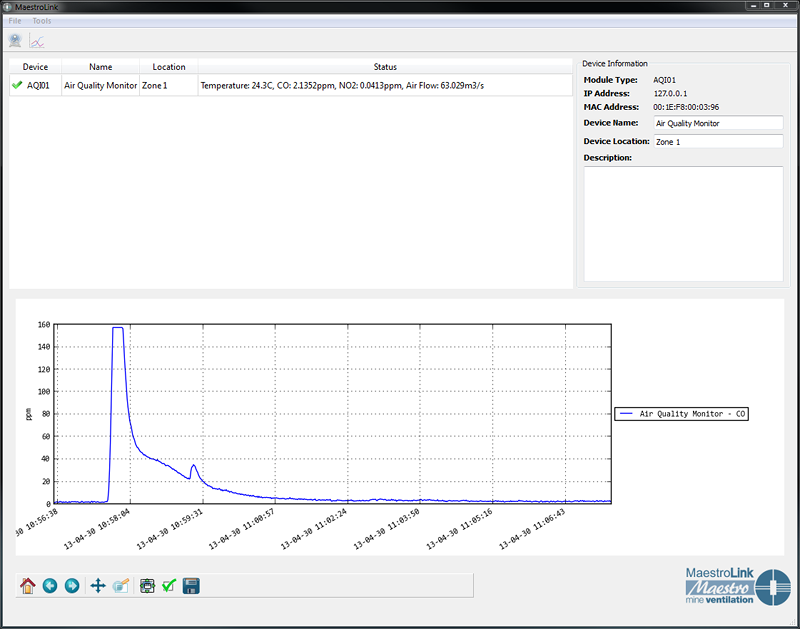 The additional benefit of MaestroLink™ is real time based diagnostic functions. MaestroLink™ will provide the health status on the complete air quality station right down to the gas sensor or airflow sensor.

Real time diagnostics allow the ventilation department to deploy maintenance in the proper location and with the proper replacement equipment while analog based systems require on-site inspections to determine failure conditions.
DOWNLOADS