Both the AirScout™ airflow meter and Vigilante AQS™ air quality station supports analog output signals.

Both use industry standard 4-20 mA signals which are then wired into a PLC or DCS input card on each level.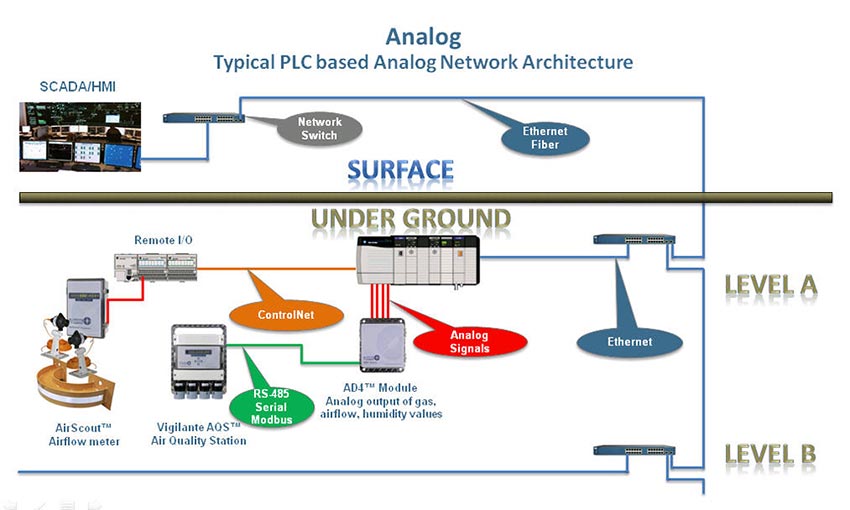 Analog based systems require more equipment and generally result in much higher CAPEX and OPEX over the life of the mine.