"The advantages of using Maestro's Vigilante AQS in regard to health and safety standards for our people working in the mine are, to tell you the truth, quite huge! The air quality stations give us real-time ample panoramic data of the ventilation conditions in the working headings before our people go into the headings or, in the case when they are already inside a mine refuge. In this case, the Vigilante AQS devices give us a certainty that the miners can leave the mine refuge station due to the fact that we have the gas concentrations data from its exterior in real time. The Vigilante enables our workers to return to the headings safety and quickly."

Eng. Aarón Gallegos Hernández
Information Technologies Advisor


Minera Roble, S. A. de C. V. (Minas Peñoles) – Velardeña Mine


---

"Vale has several louvers installed at Creighton Mine that have been in service for many years. Some have been in use for 8-10 years with zero issues. Over the last 3-4 years, the MaestroFlex™ automated regulators installed are heavy duty and trouble free. Construction is robust, (a 9' x 9' louver weighs ~ 6000 pounds), actuators are solid, everything is sealed and all steel is galvanized. Once installed, we rarely if ever service a louver. All in all, well-made louvers are good products for underground use from my experience. They are my go to choice for regulators.

The service and desire by Maestro to succeed in making the customer happy is second to none. The team is top notch. When problems or issues arise, whether it is with a louver or the airflow monitoring systems, solutions are quickly discovered and forwarded to site for implementation. Having bought louvers from a couple of suppliers, the ones currently being purchased from Maestro are very cost competitive."

Brian Keen
Ventilation Specialist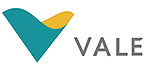 Vale - Creighton Mine


---

"Collaboration up and down the supply chain is critical to making innovation happen in the underground mining sector at home and around the globe. We're delighted to work with another company in Greater Sudbury's mining ecosystem, Maestro Digital Mine, to get their top-of-the-line digital infrastructure, Plexus PowerNet installed at our Research and Demonstration Facility where it will be backbone of our automation product development."

Stuart Lister
VP Marketing and Communications




MacLean Engineering


---

"Thanks to the many years of experience between Maestro Digital Mine and Airtec S.A. in ventilation, the robustness of the equipment, the technology of the Vigilante AQS, and the field developers we were able to execute the project in the most safe and efficient way for our people."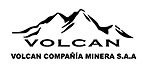 Volcan Compañia Minera S.A.A


---

"The real benefit to the Vigilante AQS™ is that they are just so reliable for one thing. Secondly, the configuration and digital communications are simple and they always work. Easy to calibrate, install, and maintain. No troubles when it comes to calibrating on surface and rotating the gas sensors.

My experience with Maestro Digital Mine has been a really good for many years now. Their support and ongoing service is first rate. I highly recommend working with the team at Maestro and would recommend any of their products and solutions. They are always thinking of the next innovation and new applications that can be integrated throughout the mine."

Clifton Mauldin
Process Controls



Nevada Gold Mine's Cortez Mine


---

"We approached Maestro and said, can you guys talk Ethernet? Out of the box Maestro already talked Modbus TCP/IP which is Ethernet. Its an Ethernet communication. We are using the Maestro's Vigilante AQS™ moving forward in order to do our ventilation monitoring. The huge advantage with the Maestro system is that you see the size of this, all the individual components.

The Vigilante is all integrated into one unit. It does the gas monitoring, it does the airflow, it does the relative humidity and the temperature on it, all in one box. There is no engineering associated with it because it's all in one package! Huge cost savings for the mine!

So, any ventilation monitoring station that we put in now is a Maestro Vigilante AQS™ air quality stations. This also applies to our other Sudbury Operations: Creighton Mine, Copper Cliff Mines, Coleman Mine, Garson Mine, Thompson and Voisey Bay mines. Maestro ventilation solutions have been standardized for Vale mines and we can continue to learn and adopt it as needed."

Ozzy Flores
Automation and Electrical Supervisor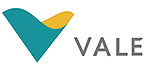 Vale - Totten Mine


---

"The people at Maestro Digital Mine are all about selling solutions - not necessarily their product line or business. I have found they are providers of the highest quality, durable underground communications and ventilation monitoring system - but more importantly invaluable advice and service. They are true partners in delivering viable solutions to today's digital mine opportunities."

Alistair Ross
President and CEO


Rockcliff Metals Corp.


---

"I would highly recommend Maestro Digital Mine. When we first purchased the Vigilante AQS - Air Quality Station, we were cautious, but optimistic since it was the first system of its kind (new commercial product to market) to be installed in a Mexican mine. The customer service and support we received to integrate the Vigilante AQS into our existing infrastructure and systems was very good and made the installation process straightforward. All doubts disappeared and the ongoing support given has been great and the equipment working effectively in the harsh underground environment. This device helps to enable that the ventilation system is working properly; monitoring, measuring, and controlling the airflow throughout the mine.

One of the advantages of the Vigilante AQS is safety. Understanding the conditions of the mine before going down is vital to the safety of the workers and increases productivity. For example, the Vigilante AQS communicates in real time to surface and alerts if there is a build-up of carbon monoxide in a level and/or ramp due to the movement of vehicles in high traffic areas. With the Vigilante, the information provided allows for improved decision making on surface and implementation of critical next steps in a timely and efficient manner.

Another advantage, as a result, of the Vigilante AQS is that we were able to cut down the time to go back into the mine after blasting, thus increasing our production rates. We gained an extra hour of production, which amounts to a lot of time and money saved, and you can see this daily in our operations as we extract minerals from the ore body. This is a huge outcome that we have achieved because of integrating Maestro's Vigilante AQS at Coeur Mexicana."

Ernesto Martinez
Instrumentation Supervisor



Coeur Mexicana


---
"Borden required a durable solution that could bring both data and power to the face of each mine level that is easy to power, install, advance and repair on site. Plexus PowerNet™ is a proven technology at Borden. It works!

Plexus PowerNet™ is easy to install, easy to advance and easy to navigate the webpages. All of this can be done by our technicians including any emergency repairs. We are at a critical time in our production schedule and the simplicity of the Plexus PowerNet™ is working well with the team and will play an important role for monitoring the activity & keeping our workers safe at the face.

Newmont's Borden Mine continues to expand the Plexus PowerNet™ on each new level to provide a solid communication network for production."

Patrick Gilbert
Electrical Manager – Borden Mine



Newmont


---

"One of the many advantages of the Plexus PowerNet™ nodes is that they arrive with the durable aluminum plates already pre-drilled and with all the required electrical connection fittings. So, we just bolt it to the wall and go! For example, when you are in a jam at the face, you just go the source of the damage, cut the coaxial cable and put a new section of the rugged coax on with a splice and you are back at it. Back in business! No time delays. For the IT department, the Plexus PowerNet™ delivers a high speed, low latency, low jitter digital communication network."

Michel Samovojski
Technology Coordinator, Canadian North-East District



Newmont


---

"The ease of installation is what prompted us to go with this system (Vigilante AQS and Zephyr AQS) over others that are on the market. Maestro listens to our specific needs and builds the product to deliver, saving us time and money! High quality products and service from the Maestro team."

Brian Keen
Ventilation Supervisor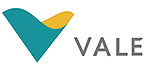 Vale - Creighton Mine


---

"The rugged, extremely durable components of both the Vigilantes and the Plexus can withstand the harsh temperatures and humidity in the area. The fact that the Plexus and the Vigilantes can survive this environment, means that they can probably survive anything! What matters is that the Plexus works!

It's been over a year and so far, it is working well. It's doing what it is supposed to do. You got to go with a modern system, but you got to keep it simple for installation and moving it forward for and easy termination. I didn't get any complaints from the crew doing the termination and that is a good thing!"

Paul Aho
Mine Engineering Technologist
Ventilation Specialist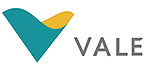 Vale - Creighton Mine


---

"We put the Maestro Vigilante AQS unit against some of the competitors and for the cost and functionality, it met our requirements. We were impressed with the unit.

The Vigilante AQS™ is the primary system at Totten Mine and Flores has recommended the system to colleagues within the company. Since 2015, hundreds of Maestro's Vigilante AQS™ air quality stations are in use at Vale's underground operations."

Ozzy Flores
Automation Supervisor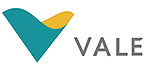 Vale - Totten Mine


---

"By applying a new technology to an existing platform, "Our entire infrastructure has a new life because of the Plexus. In a mine, fibre has its place. Fibre needs to be secured and well protected, but in high traffic areas where you have scoops and trucks moving around, the durable coaxial cable is the most effective at providing data to the face of the mine. What I realized through this application was that the Plexus PowerNet™ simplifies the problem making it as easy as, core, plug, done! If the cable gets damaged now, the team in-house can splice it and get it back up and running! It's about immediate in-house repairs. I'm seeing the benefit of the Plexus PowerNet™ in high travelled areas.

Whether it be business, process automation, tracking, tele-remote, analytics, or seismic. If the backbone is there, it can be implemented. Downtime is minimized. Cut, strip connect!"

Steve Mainville
Instrumentation and Automation Technologist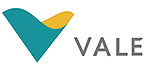 Vale – Garson Mine


---

"At MATSA's Aguas Teñidas and Magdalena mines, we connect using fibre optics throughout the mine. We had drifts in the mine where we needed communications and power (beyond what fibre could provide), but these areas in the mine were too far away from the Ethernet level as well as electric power stations. For this we needed a "Last mile" solution to be able to take power over Ethernet to the devices and connect them for data as well as electric power.

Plexus was an ideal solution and was easy to install by our in-house people. We use the Plexus PowerNet nodes, mainly for SCADA data, access data and communications with SCADA, Wifi VoIP client, communications through VoIP and connection data to our servers, equipment control, supervision, those type of things. We have tablets that are connected to Wifi and send data to SCADA, emails or any other proprietary application that we have.

We continue to have our fiber optic communications channel. We have a ring network with spanning tree of switch (Allied Telesis), connected to fiber optic and in places where we cannot get to with power, we advanced sections of the coaxial cable with Plexus PowerNet nodes."

Jose Antonio Pérez Ponce
Communications Supervisor



MATSA - Aguas Teñidas and Magdalena


---

"We have a Ventilation Controls System at MATSA's Aguas Teñidas and Magdalena mines, using Maestro's ventilation products. We basically have a semi-automatic control of the main fans and a manual control of the auxiliary fans. When I say manual, I mean that there are people in a control zone, controlling those fans. Thanks to using Maestro's Vigilante AQS – Air quality stations throughout the mine, along with the SuperBrite Marquee Displays and AirScouts, we have achieved energy savings amounting to 20% in respect to the base scenario and right now the Maestro sensors data are providing information to improve in terms of safety and productivity.

We made our first acquisition two years and a half ago and all of those Maestro products are installed and working. The flow AirScouts that we have are technologically more advanced in what we have tested, and we are very happy with them.

Currently, all of our Maestro products are in service! With the devices, we get vital information with SCADA. We can see all the stations and sensors. Right now, the data connected from the Maestro gear helps us with productivity and safety issues. We are very happy with Maestro products and service because, as I have said before, we have obtained 20% in energy savings."

Javier de Miguel Fuentevilla
Mine Ventilation Engineer



MATSA - Aguas Teñidas, Magdalena and Sotiel


---

"Eagle Mine is a 2,000 tpd underground nickel mine in Michigan USA that went into production last year.

We use five Maestro AirScout™ and six Vigilante AQS™ systems to monitor mine ventilation airflow and gases on fans, raises, and mining levels. The AirScouts are hard-wired to local PLCs, while the Vigilantes are networked to MaestroLink™ and our Rockwell PLC system reads from the database. This will make it easy to add units as our mine expands. We are also in the process of installing AD4 remote I/O modules and louvers to provide ventilation flow control.

When selecting solutions for our mine, Maestro's attention to detail, response time, and product features differentiated their company from others. Maestro has provided industry-leading support over the last year, often making changes to meet our specific needs. Maestro stands by their products and the entire team has helped us succeed in a number of a challenges associated with a startup mine."




Jonathan Chan
Mining Project Engineer at Lundin Mining



Eagle Mine


---

"Mike and his team are seasoned professionals with an exceptional understanding of the industry. Maestro understands after sales service and based on my experience delivers. I would like to see their product available in more markets in the future."




Paul Bradette
Strategic Sector Coordinator
Mining Supply & Services

Ministry of Northern Development, Mines and Forestry


---

"Maestro is an excellent real time monitoring solution for any mine ventilation system aiming for precision. A system like this enables predictive maintenance, system optimisation. Real time monitoring is also essential to any ventilation manger looking to employ VOD."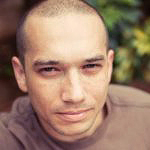 Dylan Swartz
Manager
Allpronix
South Africa
---

"Maestro Digital Mine products have been a great addition to Leeville mine ventilation on demand project. These products offer seamless integration, ease of use, flexibility, ease in installation and mobility, and above all great customer service. With my personal feedback and also from our group of expert Instrumentation Technicians I recommend Maestro Digital Mine products.

Top qualities: Great Results, Expert, Good Value."




Sandeep Arya
Projects Engineer



Newmont Mining Corporation


---

"We have successfully deployed the Maestro AirScout system in one of our Ventilation on Demand projects. The Maestro AirScout system can be connected using either a conventional analog system or an Ethernet based system. The integration of an Ethernet communication on this device allows the users to easily connect to it and to quickly configure and test the system.

The communications on this device also provides additional diagnostics which can't be provided on a conventional system. This device is well suited for an underground mine installation."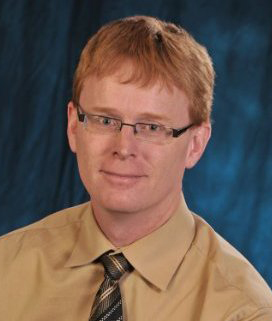 Denis Pitre
Vice President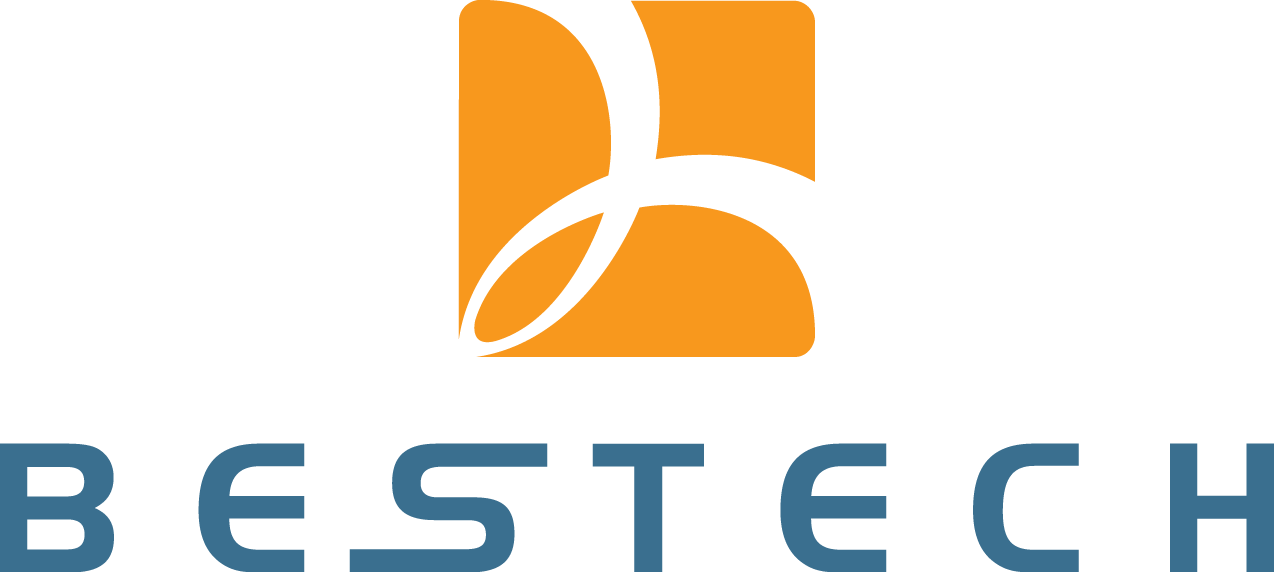 BESTECH Engineering


---

"We have worked with several different vibration monitoring packages during the past 25 years and we are extremely impressed with the Maestro FanVibe system. The Maestro system employs all the latest technology including x-y-z vibration measurement, analog or Ethernet based communications, complete vibration software and OPC software which allows direct integration into a higher level system.

I was involved in a start-up and vibration analysis of a 350 HP booster fan at Quadra FNX Mine which employed this system. Both the client and I were pleased at how simple and quick the installation went. We were also impressed with the amount of real time vibration monitoring and protection that is available with this system.

I would recommend this system to anyone that wants to raise the bar higher with real time vibration monitoring."

Peter Duley
President
Fan Dynamics Ltd.


---

"Maestro equipment has allowed Vale to reduce installation time, deploy without the requirement of additional PLCs on each mining level and still provide control and feedback to our louvers in order to optimize the airflow in each drift. Maestro has proven to be flexible and accommodating with their specialized systems."

"Our Maestro AirQuality Station (AQS) provides airflow rate, dry bulb temperature and CO gas monitoring. The AQS also provides output and feedback to control each louver before the return air raise. In this case, the communication protocol is Ethernet Modbus TCP over a Multimode Fiber Optic Cable, thereby increasing simplicity and reducing installation costs," says Keen.

"The reason Creighton Mine purchased the Maestro Air Quality Stations was mainly because of their flexibility to meet our current and future needs as we start to bring in an automated ventilation management system. The ability of the units to be built with multiple airflow and gas sensors, along with the capability of control of our louvers and fans through our existing digital or analog communication systems was a key consideration. The addition of other sensors such as temperature, RH, and pressure made these units the ones best suited for our requirements and should help to reduce the cost of the system in the long run. We have had excellent support and have a good rapport with Synergy Controls / Maestro. When a problem has been identified, the vendor is quick to rectify the problem be it with the unit itself or adapting packaging to eliminate damage to the systems in transport either on surface or underground."

Brian Keen
Senior Ventilation Specialist

---

"This marquee display has many 'plug and play' features I have not seen in other displays. For example, it can be part of an automation solution (e.g Ventilation on Demand), while simultaneously being used as an operations messaging system using the web browser interface."

A welcome and innovative product."


Erik Bartsch
Operations Technology Leader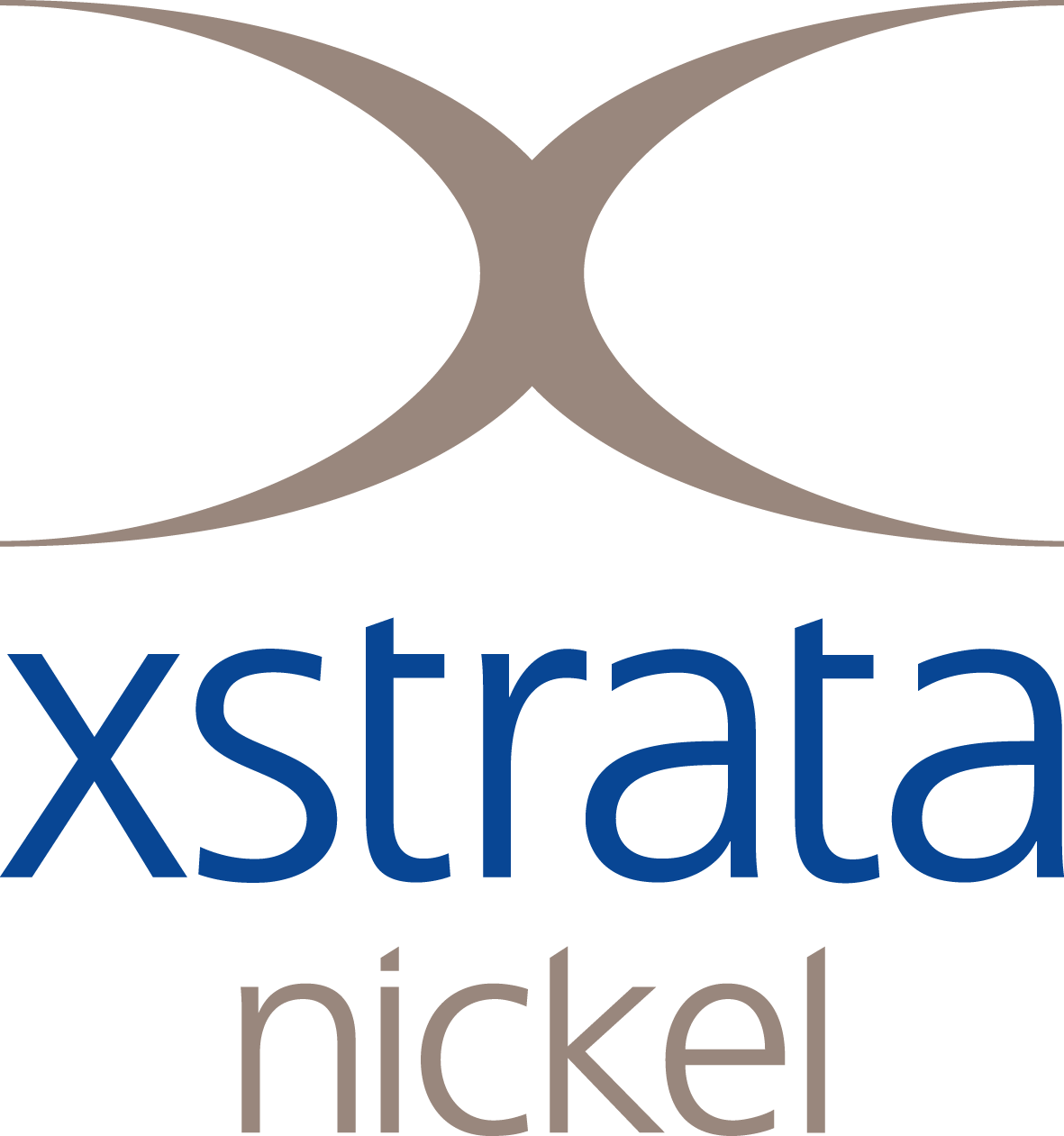 ---

"Maestro's EthernetIO has proven to be a great tool for integrating our legacy instrumentation. The web interface is easy to use; we can add any analogue instrument to our digital network within minutes."

Clem Belanger
Instrument Technologist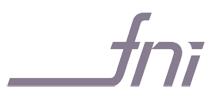 First Nickel Inc.


---

"Simplicity and cost effectiveness are two phrases seldom associated with new products in the mining industry, however with the G2Air Quality Station you get this and more. The system is robust and 'mine ready' and with plug and play capability you can be up and running within minutes and receiving real data. The G2Air Quality Station is an integral piece to be added to every mines ventilation repertoire."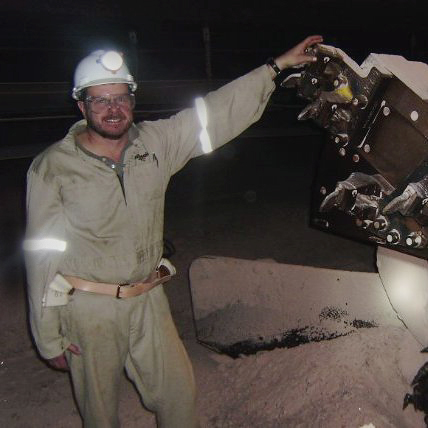 Tim Paquin
Senior Technologist, Mine Ventilation


---

"The marquee display has an incredible number of uses. It is applicable to any application where you want to present real-time information in a highly visible manner. Operating the unit is incredibly simple and flexible. It is configured through a web browser and can display whatever parameters you need."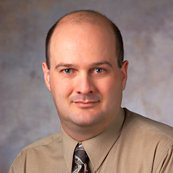 Andre Dumais
General Manager