Maestro Digital Mine is the most progressive and supportive manufacturer that I have dealt with in many years. Their motto of "We leave no one stranded" is real and sincere.

Right from the product design, understanding of mine ventilation requirements, ease of implementation and support after the original sale - Maestro is a top notch organization.

I would recommend this manufacturer to any company that is serious about providing well designed equipment for the underground mining sector.




Elmer Bauman
General Manager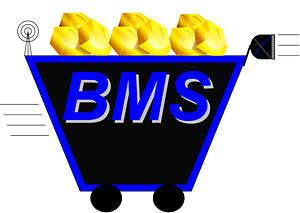 Bauman Mining Solutions
This email address is being protected from spambots. You need JavaScript enabled to view it.


---
To Who it may concern,
Cypress Sales was established in 1991, and in the years since that time we have proudly represented many high quality product offerings. We strategically align ourselves with high quality product offerings and pride ourselves in providing very high levels of service both before and after the sale. We recently added to our portfolio of products "Maestro Digital Mine". It is already very evident to me that both Michael Gribbons and David Ballantyne share our vision on the importance of Customer service and satisfaction. Both Michael and David have been readily accessible, knowledgeable and willing to help with any requests for support. They clearly have an immense amount of knowledge not only as it relates to their products, but the mining industry itself. In every interaction so far they have been a joy to deal with.
I look forward to many years of mutual success with Maestro!
Should you wish to contact me with any questions you will find my contact information below.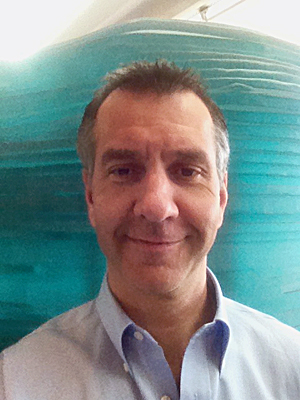 Brad Buyck,
Industrial Sales


Cypress Sales Partnership
This email address is being protected from spambots. You need JavaScript enabled to view it.
Office 1-306-242-3333


---
To whom it may concern,

Re: Letter of Recommendation

We are happy to mention that after almost 6 years of business with Maestro, we are more than satisfied with the product and support. The various instruments for flow and air quality monitoring perform well and our customers are happy.

There have been issues and questions on a few occasions, however, Maestro were very supportive and solved the problems to the customer satisfaction in every case.

It is very refreshing to work with a team of dedicated, enthusiastic people such as them.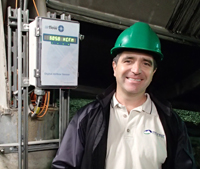 Jacques Laberge



Everest-Automation
This email address is being protected from spambots. You need JavaScript enabled to view it.
(514) 630-9290, ext. 1231


---
Dear Sir or Madam,

For over two decades, Synergy Controls has been a distributor of high-quality instrumentation and control products. A key to our success is our alignment with superior manufacturers that stand behind their products.

Synergy Controls has had the good fortune of being a strategic partner with Maestro Digital Mine since 2010. Throughout this partnership, Maestro has proven to be highly devoted to the needs of our customers, and their support has been second to none. Mr. Gribbons' motto "leave no client stranded" has certainly resonated strongly in our experience.

Synergy Controls has a significant number of mining clients; Maestro's management have been unbelievably receptive to the input of these end-users and have incorporated many suggestions into their product line. This flexibility and adaptability are a significant differentiator in their particular market.

The keen attention paid by Mr. Gribbons and Mr. Ballantyne to the operational needs of the customer and their commitment to continuous improvement are exactly the reasons that Synergy Controls looks forward to a long and prosperous relationship in the underground mine ventilation market.

Should you have any questions or concerns, please do not hesitate to contact me at the number below or by email at This email address is being protected from spambots. You need JavaScript enabled to view it.

Regards,




Andre Dumais
Sales Manager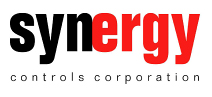 Synergy Controls Corporation



Save
Save