Maestro offers great support to Synergy Controls by hosting virtual customer meetings and providing in-depth presentations that are tailored to every customer's needs.

Maestro's listen, learn and act core values are crucial in supporting clients, and innovating new products focused on the requests of their current and potential customer base.

Joshua Fournier
Territory Manager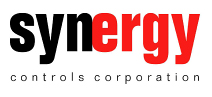 Synergy Controls Corporation


---
I retired after 25 years at Rockwell Automation, having delivered significant digital transformation projects to the mining industry. We delivered "the Digital Mine solutions" utilizing traditional fiber solutions. Michael Gribbons reached out to me to see if I would be interested in a sales manager role at Synergy Control Corporation, and during our meeting he demonstrated the Maestro Digital Mine Demo.

What excited me most was the in-house Engineering, R&D, assembly, and the Maestro support team! They continuously listen to their customers to expand their offering.

The Plexus PowerNet, provides a ruggedized infrastructure that is easily maintained and extended underground by the traditional E&I resources, providing the much-needed end to end system integration. I believe that this is a cost- effective ruggedized solution for all ethernet communication needs, converting from Fiber at the shaft to the rugged Plexus PowerNet in the drifts.

Coupled with the air quality stations that accurately monitor real time environmental conditions and report back to surface via digital ethernet, this provides a cost- effective solution reducing time getting back to the face.

Bob Da Prat
Ontario Sales Manager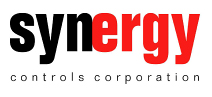 Synergy Controls Corporation


---
Starting in a new sales role at Synergy Controls this past year, COVID-19 has been a real challenge to work with our suppliers to get product training. Maestro quickly adapted and introduced online training sessions as well as hands on training.

If you get a chance, you must visit their facility and see their entire dynamic team. Engineering, production, R&D are all done in house. Maestro is constantly developing new and innovating ways to improve their product lines based on the needs of the customer.

Listen, Learn & Act is one of their core values, which is an excellent representation of their company which has allowed them to bring out high grade products that improve safety and production for the industry.

Michael Janakaraj
Account Manager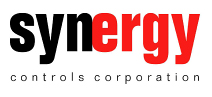 Synergy Controls Corporation


---
Canadian technology company Maestro Digital Mine's global advantage – monitoring multiple gas concentrations, airflow, temperature, humidity and atmospheric pressure utilizing a straightforward digital IP Connection.

The compact Vigilante AQS and Zephyr AQS – air quality stations are designed specifically for applications in demanding mine environments. Exact real-time data measurements eliminate the requirement of manual ventilation measurements and high maintenance constrictions.

Durable devises withstand mechanical vibration, turbulent airflow, high air velocity and electrical noise generated by VFD's (Variable Frequency Drives).




Samir Huamani
Engineering and Automation Production Chief


Airtec S.A. - Peru


---
My work experience with Maestro Digital Mine and its underground mining communications products started with a series of fortunate events. My partner, Mr. Guillermo Pinto, invited me to participate in a new project representing a company from Canada, dedicated to the manufacture of communication products. We visited MDM headquarters for an in-depth distributor training session. That experience was of the highest level. It was there that we discovered that MDM is a high-tech company that bases its philosophy on solving the needs of miners, answering quickly with high quality and outstanding design solutions, while providing dramatic cost reductions and a very high network availability/uptime.

Meeting the Co-founders and its employees, discovering that the company bases its daily living in an organizational culture of respect and in favor of the development of new ideas was very encouraging. By meeting each one of MDM members we saw that they have done a splendid job gathering the best talent, with a maximum efficiency culture and with a profound knowledge in underground mining. When visiting Maestro's clients in the field, we witnessed this excellence culture and vision towards the future actually translates into a useful and essential product for the Canadian mines.

When we returned to Chile, we started to visit the clients we already knew that operated underground mines and it was a new and great discovery to see how everyone we visited expressed how the product made sense and recognized it as a revolutionary product, with great potential to aid in obtaining their objectives and a must for underground communication. Currently, we are assuring that these fabulous products are now operating in the Chilean mining sector.




Ricardo Ramírez G.
Gerente de Desarrollo de Negocios



TechPro Advantage


---
We work with Maestro Digital Mine because of 3 core values that are important to us: cutting edge technology applied specifically to the mining sector, flexibility of the equipment to provide custom solutions and the quality of the personnel and service from the Maestro team.

Thanks to the experience we have with the Vigilante™ and Zephyr™ Air Quality Stations, we can conclude that is has the following advantages:
The degree of protection of the equipment for demanding mining environments
The compact design which makes transport inside a mine easy
The flexibility in providing solutions for measurement of gases, airflow, pressure, temperature, vibration and more just by adding modules to the same Air Quality Station
Easy calibration and maintenance of the gas sensors
The level of information transmission to make studies
The intelligent communication of the devices inside the mine provided by the Plexus PowerNet™


Jhonatan Guerra
Jefe del departamento de Ingeniería y Automatización


Airtec S.A. - Peru


---
Maestro Digital Mine provides digital solutions enabling increased production and supporting miner safety. Maestro's global reputation of delivering robust and innovative ventilation solutions by the Vigilante™ AQS drew me towards representation of their solutions. I was thunderstruck learning about the revolutionary Plexus PowerNet™, a 1G network solution using a single coaxial cable suppling power and data.

A total solution for underground mines, reducing their CAPEX/OPEX budgets by 40% to 70%. Maestro Digital Mine is the real solution for your 'last mine' digital communications and air quality monitoring.




Camilo Montiel
Sales Agent MDM México



Micro Módulos


---

Maestro Digital Mine is the most progressive and supportive manufacturer that I have dealt with in many years. Their motto of "We leave no one stranded" is real and sincere.

Right from the product design, understanding of mine ventilation requirements, ease of implementation and support after the original sale - Maestro is a top notch organization.

I would recommend this manufacturer to any company that is serious about providing well designed equipment for the underground mining sector.




Elmer Bauman
General Manager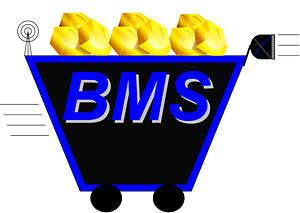 Bauman Mining Solutions
This email address is being protected from spambots. You need JavaScript enabled to view it.


---
To Who it may concern,
Cypress Sales was established in 1991, and in the years since that time we have proudly represented many high quality product offerings. We strategically align ourselves with high quality product offerings and pride ourselves in providing very high levels of service both before and after the sale. We recently added to our portfolio of products "Maestro Digital Mine". It is already very evident to me that both Michael Gribbons and David Ballantyne share our vision on the importance of Customer service and satisfaction. Both Michael and David have been readily accessible, knowledgeable and willing to help with any requests for support. They clearly have an immense amount of knowledge not only as it relates to their products, but the mining industry itself. In every interaction so far they have been a joy to deal with.
I look forward to many years of mutual success with Maestro!
Should you wish to contact me with any questions you will find my contact information below.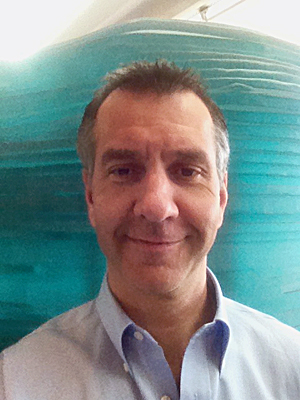 Brad Buyck,
Industrial Sales


Cypress Sales Partnership
This email address is being protected from spambots. You need JavaScript enabled to view it.
Office 1-306-242-3333


---
To whom it may concern,

Re: Letter of Recommendation

We are happy to mention that after almost 6 years of business with Maestro, we are more than satisfied with the product and support. The various instruments for flow and air quality monitoring perform well and our customers are happy.

There have been issues and questions on a few occasions, however, Maestro were very supportive and solved the problems to the customer satisfaction in every case.

It is very refreshing to work with a team of dedicated, enthusiastic people such as them.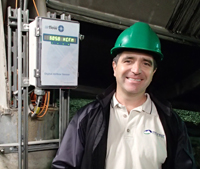 Jacques Laberge



Everest-Automation
This email address is being protected from spambots. You need JavaScript enabled to view it.
(514) 630-9290, ext. 1231


---
Dear Sir or Madam,

For over two decades, Synergy Controls has been a distributor of high-quality instrumentation and control products. A key to our success is our alignment with superior manufacturers that stand behind their products.

Synergy Controls has had the good fortune of being a strategic partner with Maestro Digital Mine since 2010. Throughout this partnership, Maestro has proven to be highly devoted to the needs of our customers, and their support has been second to none. Mr. Gribbons' motto "leave no client stranded" has certainly resonated strongly in our experience.

Synergy Controls has a significant number of mining clients; Maestro's management have been unbelievably receptive to the input of these end-users and have incorporated many suggestions into their product line. This flexibility and adaptability are a significant differentiator in their particular market.

The keen attention paid by Mr. Gribbons and Mr. Ballantyne to the operational needs of the customer and their commitment to continuous improvement are exactly the reasons that Synergy Controls looks forward to a long and prosperous relationship in the underground mine ventilation market.

Should you have any questions or concerns, please do not hesitate to contact me at the number below or by email at This email address is being protected from spambots. You need JavaScript enabled to view it.

Regards,




Andre Dumais
Sales Manager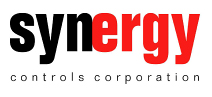 Synergy Controls Corporation