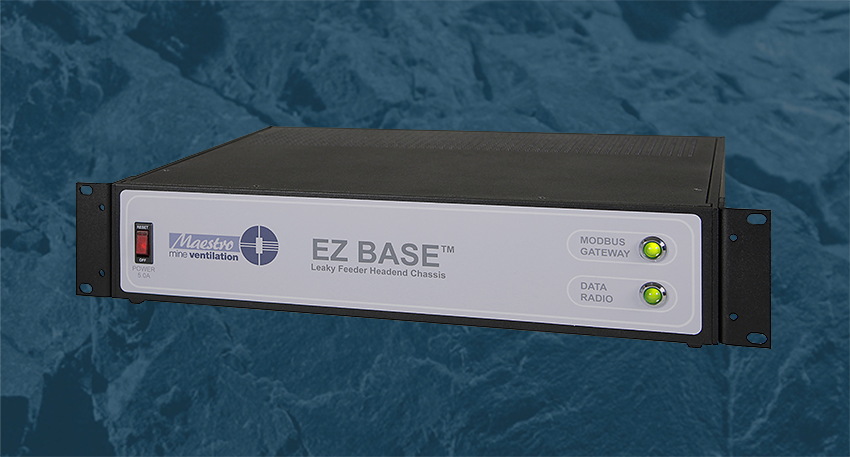 The EZ Base™ is a communication chassis that can be added to the head end base station.
The EZ Base™ is used in conjunction with leaky feeder EZ Node™ wireless adapters. It is available in both VHF and UHF radio frequency ranges. The deployment of the EZ Base™ will allow two-way data and diagnostic communications to any Maestro device over the mine's existing leaky feeder network. The output protocol is Ethernet Modbus TCP/IP on either a copper or fiber optic cable media.

The EZ Base™ comes in a standard 19"-1U rack mounted chassis for simple installation in the mine operations center's base station.
For support, please contact: This email address is being protected from spambots. You need JavaScript enabled to view it.
DOWNLOADS