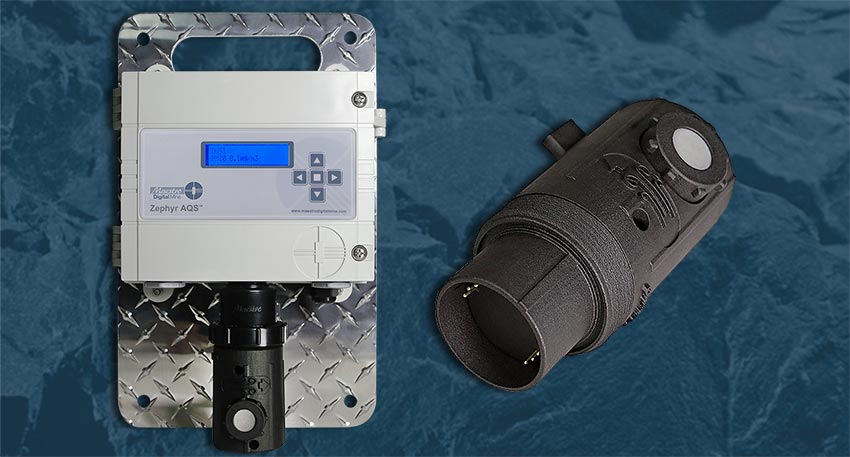 The DustMon™ PM is a real-time particulate matter and respirable dust monitoring IIoT device.
The DustMon™ PM can be added to any Vigilante AQS™ or Zephyr AQS™ air quality station to monitor the change in dust loading over time thereby optimizing the delivery of the dust suppressant – whether it is water, surfactants, salt solutions, petroleum resins, polymers or adhesives. The air sample is drawn through the sensor body, by an internal fan, while the laser counts the particulate matter and groups the particles by size.
The DustMon™ PM is simply mounted to the back of the drift or any work area and connected to the Vigilante AQS™ or Zephyr AQS™ air quality station through a remote sensor junction box.

The only form of maintenance is a simple replaceable filter that is used to eliminate larger particle fractions from the sample. The filter can easily be changed in less than 10 seconds without the requirement of a tool set. MaestroLink™ Server software monitors both the data and the diagnostics of DustMon™ PM notifying the user when the instrument requires service. Empirical base line testing is done to calibrate the system and alarms and output ranges can be set from the built-in webpage.
Coming Soon. To learn more contact us at This email address is being protected from spambots. You need JavaScript enabled to view it.
DOWNLOADS