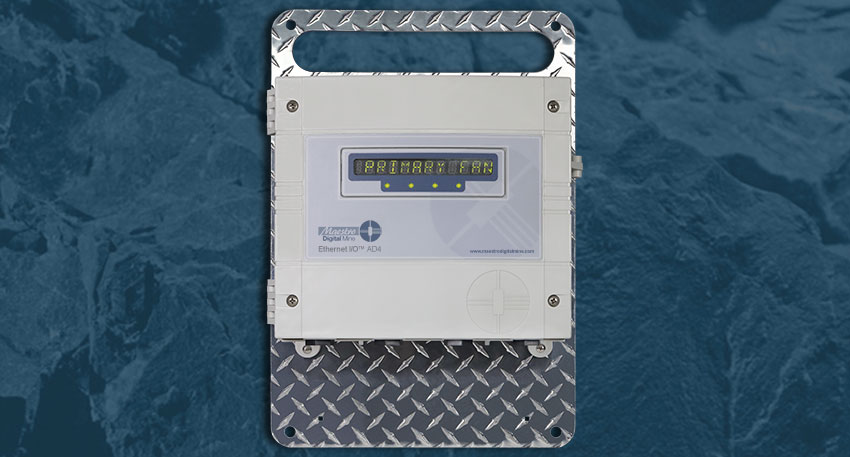 Maestro's EthernetIO™ is a mine hardened remote I/O system allowing the connection of field devices and instruments to any Ethernet based network.
Both analog and discrete devices can utilized as both inputs and outputs. The configuration is done from a webpage and does not require any additional software or hardware. The bright LED display will scroll through the analog inputs to provide local operator display.
Let EthernetIO™ replace expensive, complicated and cumbersome PLC's.

Typical applications are:
Pressure and flow monitoring of compressed air and water at each mine level
Pressure monitoring of hydraulic backfill or paste fill
Remote fuel station level monitoring
Monitoring of shaft bottom level
Dewatering monitoring of water level and pressure and remote pump control