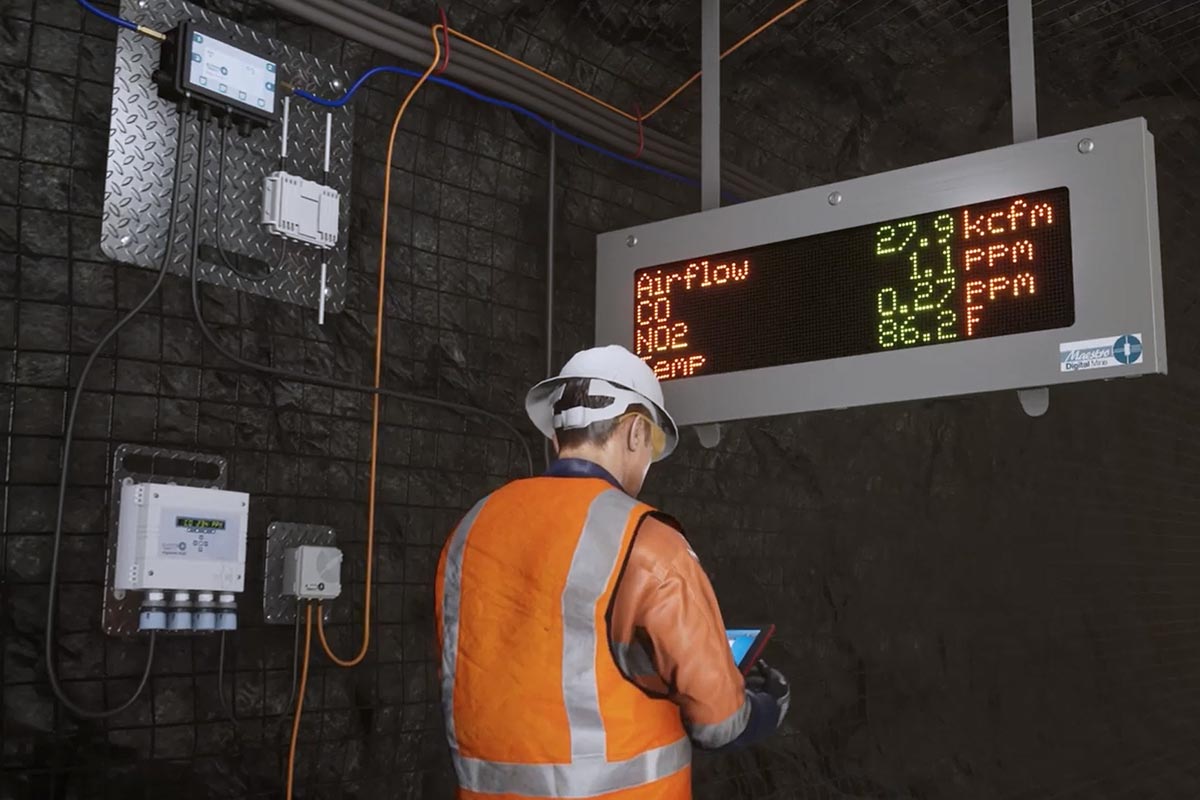 Maestro's market ambitions are far greater than the mine ventilation space, as Gribbons points out. He told IM: "While we started in the ventilation field, our domain expertise remains in the IIoT (Industrial Internet of Things) and digital networking space."
Despite this, Maestro has gained a reputation for providing ventilation control and environmental monitoring solutions that are ready to cope with the diversities of today's and tomorrow's underground mines.

This is backed up by the fact its Vigilante AQS™ (air quality station), which was introduced less than eight years ago, is in use at over 135 operations in 27 countries. Last year, it increased that market penetration with the introduction of its Zephyr AQS™ product.

Both are compact, environmental AQSs for underground mines, but Vigilante is seen as a holistic solution that can solve 100% of the applications for mine ventilation monitoring and control. Zephyr, meanwhile, is designed for 75% of the applications – such as airflow rate, airflow direction, gas levels, barometric pressure, and wet/dry bulb temperatures.
Read More on this article from the International Mining publication (PDF).