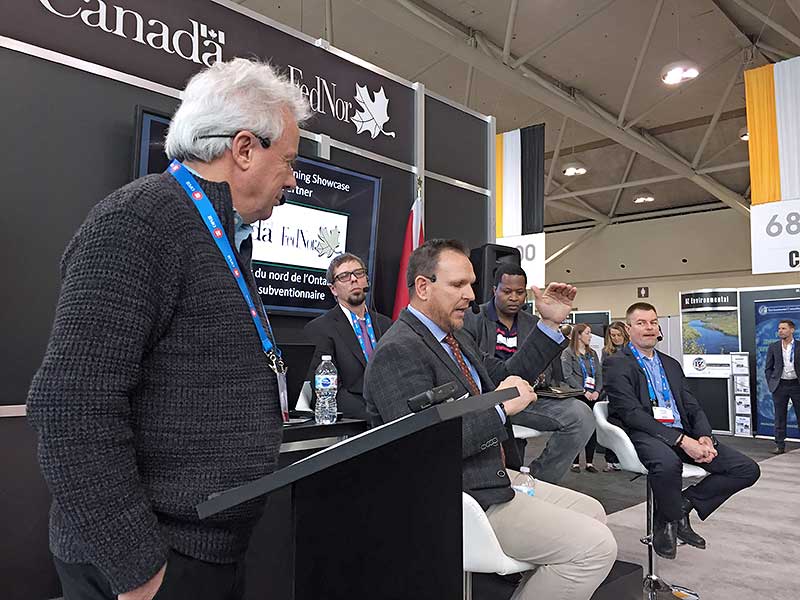 On Monday, March 4, 2019, Maestro Digital Mine was proud to be hosting this Industry-led Panel Discussion on Implementation and Adoption of Digital Solutions into Operating Mines at the Northern Ontario Mining Showcase at the PDAC Conference in Toronto, Ontario, Canada to a packed house (over 120 people) from the global mining industry.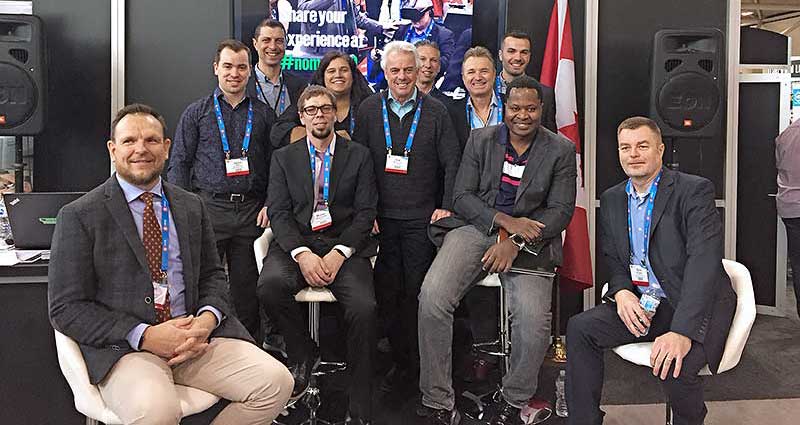 The expert Panelists included: Theophile Yameogo, Vice President of Digital Innovation at Dundee Precious Metals; Ethan Hull, CEO of TECHrep Global, and formerly at Barrick Gold; Chris Burgess, Director of Innovation and Transformation at Yamana Gold; and Michel Samovojski, Technology Co-ordinator for the Canadian North-East District of Goldcorp. The panel was moderated by Bob McDonald, host of CBC Radio's National science program, Quirks and Quarks.

The Digital Mine is founded on the collection and use of data to provide operational visibility and decision support that help increase production, reduce costs and enhance worker safety. The integration of Industrial Internet of Things (digital) solutions into mine operations have provided the foundational building blocks for the Digital Mine. The mining industry is embracing the term "Industry 4.0," an interactive network of robotics, sensors, and machines regulated by data-driven computer algorithms and controlled via the Internet and its users across mining operations, driven by results. Enabling the Digital Mine starts with connectivity, a digital technology that Maestro Digital Mine specializes in delivering to the mining industry.
What does Industry 4.0 look like to the mining industry in action? Digital transformation enables disruptive mining innovations, connecting mine wide systems, helping to unlock value and drive better safety and production outcomes! Maestro Digital Mine brought together global mining leaders who are enabling digital technologies into operating mines. The Panel discussed valuable insights, successful integration examples, lessons learned and best practices & processes on how to improve safety, efficiency and productivity through integrating digital technologies into mine operations. Ultimately, discussing the future for advancing the digital mine!
To view video of panel session, CLICK HERE.

Here is a clip featuring the audience in attendance.
Maestro Digital Mine in NOMS at PDAC 2019
Media Coverage:
'Data democracy' changing the mining industry
Northern Ontario Business

'Why should the mining industry go digital?
Several experts at the 2019 Prospectors and Developers Association of Canada convention had their reasons, emphasizing that data is critical for all aspects of operations and gives all members ownership in the results. Sudbury's Maestro Digital Mine hosted a special panel discussion on the subject at the convention's Northern Ontario Mining Showcase on March 4.' Read more here.