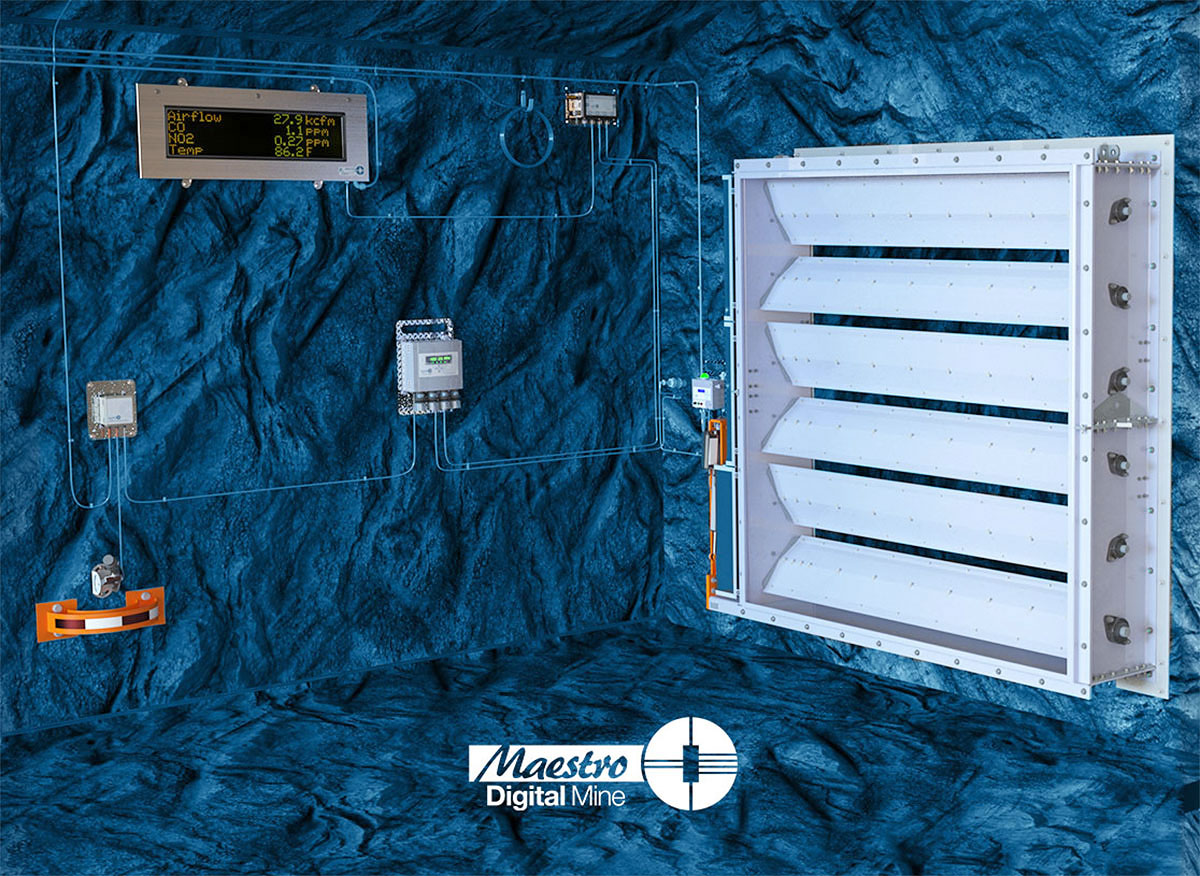 Featured Article by Daniel Gleeson, Editor for International Mining (IM).


Driving out capital expenditure and standardising IIoT infrastructure have been the two key pillars propelling Maestro Digital Mine forward, and, 10 years after its formation, these two drivers are on show with its latest launches at the SME MineXchange Annual Conference & Expo in Salt Lake City.

Over the last decade, the company has become synonymous with improving underground mine ventilation safety as well as reducing blast re-entry times, with an offering that includes air quality stations, automated regulators, and "fail-safe" LED displays. Yet, Maestro's core is IIoT devices and last mile digital networks for underground mines.
Michael Gribbons, CEO and Co-founder for Maestro, says the company's production of "IIoT solutions" pre-dates the popular use of this acronym, with its big launch in Salt Lake City set to take Maestro into new "edge-based" territory that will allow it to cope with multiple communication protocols or artificial intelligence-led process miners look to leverage over the next decade.
He explained to IM: "We have re-envisioned and redesigned both our hardware, embedded firmware and external software to allow greater flexibility and capabilities for today and the future; the platform, if you will."
This current hardware platform has, among other things, underpinned the success of its Vigilante AQS™, which was created to solve applications for mine ventilation monitoring and control.
Looking past the fixed automation infrastructure Maestro has made its name on, the company is now embedding its expertise into more mobile solutions that the industry has been taking a liking to, namely drones and unmanned robots.
Also featured on the Maestro stand – and the Exyn Technologies stand – at the event is an aerial drone with a Maestro gas monitoring IIoT device fitted on it.
Read the complete article in the IM website here.