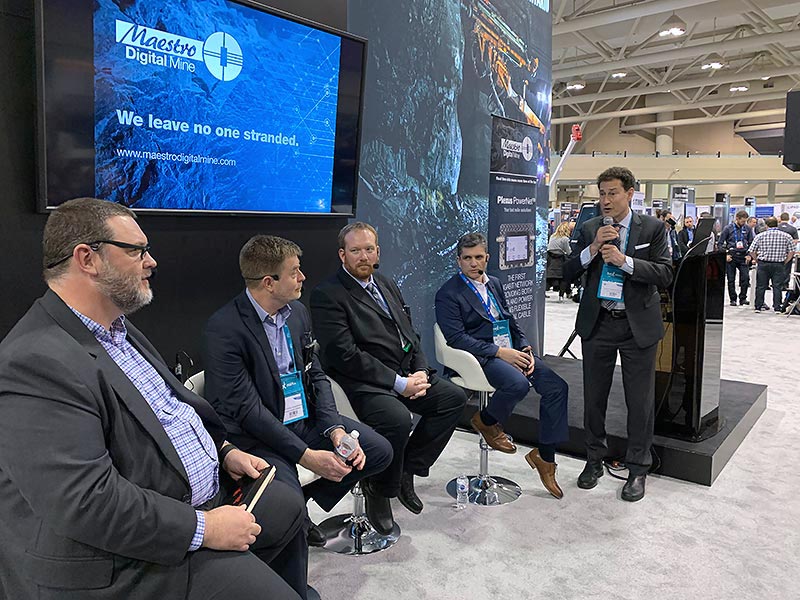 Maestro Digital Mine hosted an Industry-led Panel Discussion on Communication Infrastructure: Building the Digital Highway to Connectivity Underground to a packed house (over 250ppl) on Monday, March 2nd, 2020 at the PDAC Conference, in the Northern Ontario Mining Showcase (NOMS) Pavilion in Toronto, Ontario.
Panelists: Anthony Downs, Digital Leader, Vale; Matthew Curtis, Senior Technology Manager, Newmont; Chris Burgess, Director Innovation & Transformation, Yamana Gold; and Derek du Preez, Chief Technology Officer, Trevali. This panel was moderated by the legendary and host of TVO's The Agenda, Steve Paikin.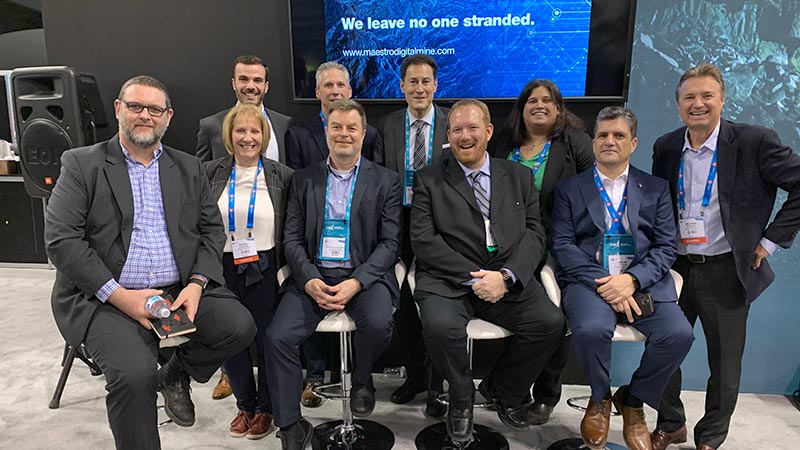 Panelists from mining companies leading the Digital Transformation discussed and debated underground communications infrastructure (LTE, Wi-Fi, leaky feeder and fiber-optic networks). Discussed the applications that are driving the need for connectivity to improve production, reduce costs and enable worker safety. Determined what technology solutions are best suited for what specific challenge underground. Bridging the gap between OT and IT to better integrate technology in operating mines. Break through the unknowns about connectivity underground.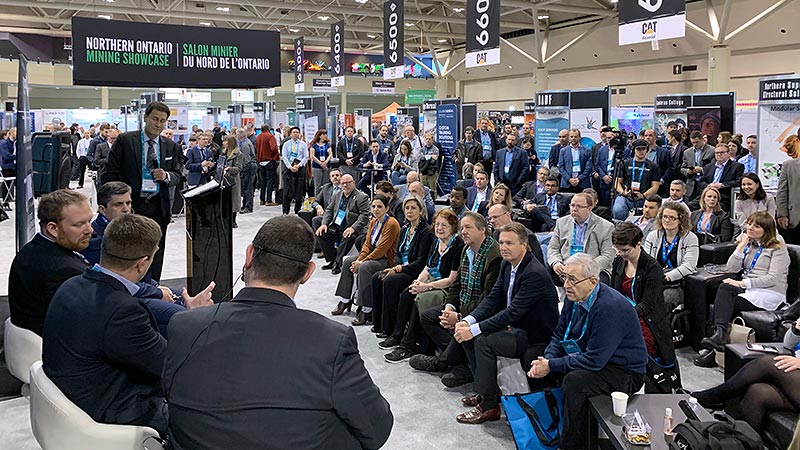 What does Industry 4.0 look like to the mining industry in action? Digital transformation enables disruptive mining innovations, connecting mine wide systems, helping to unlock value and drive better safety and production outcomes! Maestro Digital Mine brought together global mining leaders who are enabling digital technologies into operating mines. The Panel discussed valuable insights, successful integration examples, lessons learned and best practices & processes on how to improve safety, efficiency and productivity through integrating digital technologies into mine operations. Ultimately, discussing the future for advancing the digital mine!
To Learn more about Maestro Digital Mine and our last mile communication solution – Plexus PowerNet™, click here.
Video of Panel Session
Panel 2020 Invite and Panelists Poster