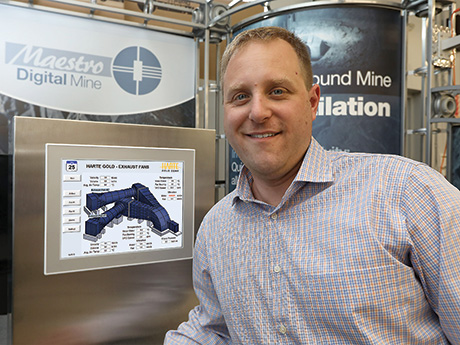 Maestro Digital Mine has released a new product called FanMon that allows technicians to remotely dial into a ventilation fan to monitor its performance and diagnose problems.
"One of the challenges with ventilation fans is that there are very few mining companies with fan specialists on staff," explained Michael Gribbons, Maestro's vice-president of marketing and sales. "Vale and Glencore in Sudbury have them, but outside of these two companies, they don't exist, so most mines need to have a third party fly in."
FanMon tracks the performance metrics of main and booster fans ranging in size and power from 500 to 4,500 horsepower and is Ethernet enabled for remote communication, allowing a fan specialist in Toronto, for example, to monitor fan performance and diagnose a problem without the expense of a trip to a mine a thousand kilometres away.
Read the full article here. (Article by Norm Tollinsky, Sudbury Mining Solutions)