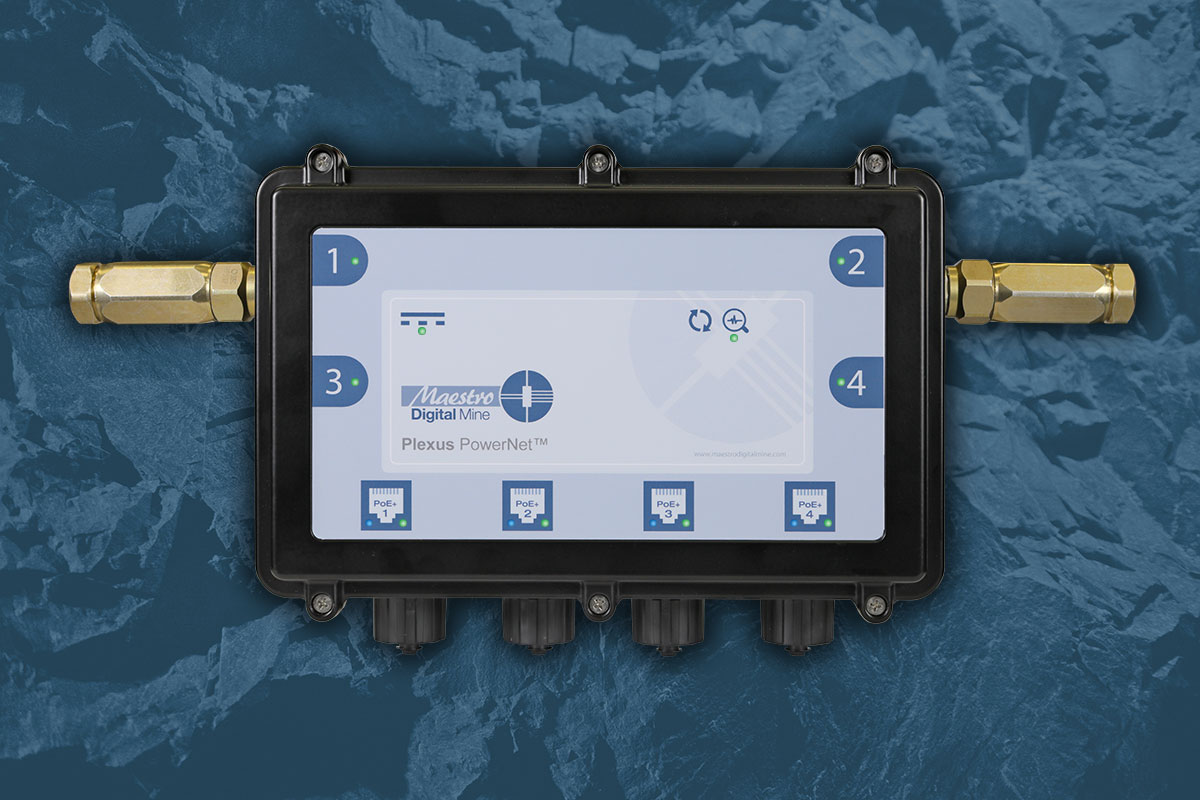 "As mines go digital and robotised, communication networks are having to handle vast quantities of data and analytics meaning new solutions are needed to ensure connectivity is never lost", reports Paul Moore, International Mining Magazine.
On Page 22 of International Mining magazine (September 2018 issue), Maestro's Plexus PowerNet is highlighted as one of the innovative digital solutions: "Maestro launches Plexus PowerNet. Maestro Digital Mine has recently introduced Plexus Powernet, which uses copper coaxial cable to get data from the mine face to surface faster. As mines rely more on real-time information and advanced diagnostics, the need for pervasive connectivity has become more critical. Maestro says it has come up with a solution that borrows from an old method of delivering TV channels and the Internet to the home: a copper coaxial cable network."
Read the full article here at International Mining (IM), by Paul Moore (September 2018 issue).